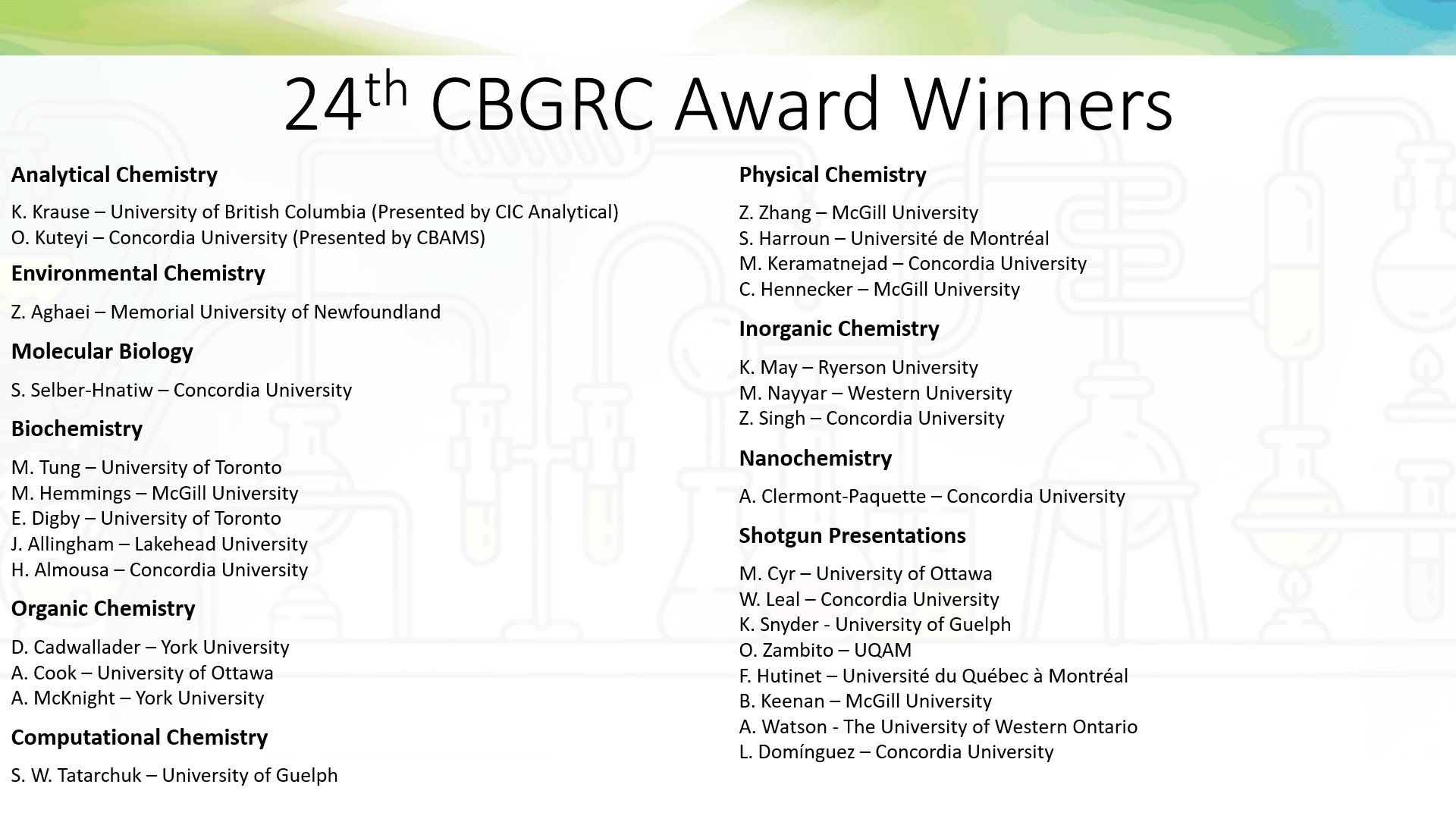 November 15, 2021

Prof. Leanne Chen chairs the Fundamentals of Catalysis and Surface Science Virtual Session with Prof. Seoin Back. Well done to the presenters and thank you all for the enlightening discussions!
October 26, 2021

Rachelle gives a talk in the Electrocatalysis and Photocatalysis session at CCEC 2021 on our recently accepted article elucidating the mechanism of AOR. She will also host the Computational Catalysis, Chemical Kinetics, and Machine Learning session tomorrow, featuring Invited Speakers (and fellow SUNCAT alumni) Lars Grabow and Hongliang Xin!
September 9, 2021

We welcome Shayne Johnston to the group as an Undergraduate Researcher!
August 26, 2021

Rounding out a constructive summer, Rachelle gives a talk at the ACS Fall Meeting.
August 19, 2021

Rachelle and Stephen present their posters at the SUNCAT Summer Institute. What better way to spend a week than learning all about catalysis from eminent scientists in our field? Thank you to the organizers, Prof. Thomas Jaramillo, Dr. Frank Abild-Pedersen, Dr. Kirsten T. Winther, Dr. Adam C. Nielander, and Dr. Michaela Burke Stevens, for putting together such an outstanding event!
August 12, 2021

Despite the summer heat, Stephen and Rachelle spend a very productive three days at the Materials Project Workshop.
July 15, 2021

We welcome Graduate Researcher Austin Pounder to the group!
June 18, 2021

Leanne gives an Invited Seminar as a part of the 2021 ETC-ECS Student Chapter Speaker Series! The event is organized by the ETC-ECS Student Chapter and has previously been featured in the Electrochemical Society quarterly magazine Interface as the ECS Guelph Young Researcher Symposium.
June 1, 2021

Leanne chats with CEPS Research Communications Officer Dr. Keriann McGoogan and answers a few questions about our research program in a new Faculty Q&A Series. Check out the article here!
May 31, 2021

Leanne is awarded a two-year Exploration grant from the New Frontiers in Research Fund as the Nominated Principal Investigator! We are very excited to embark on this high-risk and high-reward project involving the research teams of Prof. Jeffery Wood at the University of Twente (NL) and Prof. Anna Klinkova at the University of Waterloo, as well as representatives from the Ontario Ministry of Agriculture, Food, and Rural Affairs. For more details, check out the article published by U of G News.

May 15, 2021

Leanne gives an Invited Seminar at the ECS Canada Section Spring Meeting. Many thanks to Prof. Sabine Kuss and Prof. Christian Kuss for organizing the meeting and the invitation to speak!
May 1, 2021

Rachelle will continue her PDF appointment in our research group! We are very excited about our ongoing collaboration with the Klinkova Lab to work on the upcycling of nitrogenous wastes.
April 1, 2021

Leanne visits the Department of Chemistry at York University virtually and gives an Invited Seminar. Thank you to Prof. Toby Zeng for being a fantastic host!
March 22, 2021

The Department of Chemistry hosts the 38th Undergraduate Awards Night! Congratulations to all the Award Recipients, and thank you to everyone who helped make the event a success!
March 8, 2021

We look forward to welcoming Stephen Tatarchuk as a Graduate Researcher in Fall 2021!
January 11, 2021

Welcome to our newest Undergraduate Researcher, Alexander Sweett!
December 10, 2020

Congratulations to all the Undergraduate Researchers for finishing on a strong note! Thank you for all your hard work in making Fall 2020 an excellent semester.
December 7, 2020

Our first manuscript in collaboration with the Tam Group has just been accepted for publication in ACS Omega. Well done and congratulations to the lead author on this study, Austin Pounder!
October 26, 2020

Stephen Tatarchuk from the Klinkova Lab at the University of Waterloo presents our collaborative work on the inductive effects in Co-doped Ni(OH)2 electronic structure facilitating urea electrooxidation at the (virtual) Canadian Chemical Engineering Conference. Nice work, Stephen!
October 21, 2020

Leanne gives back-to-back invited seminars at the University of Toronto and the University of Waterloo on improving the theoretical description of the electrochemical double-layer. Many thanks to Prof. Mark Wilson and Prof. Liz Meiering for hosting and organizing these events!
October 16, 2020

Leanne speaks about the environmental challenges represented by the element air on the "Earth, Air, Fire, and Water: Elements of a Sustainable Future" Discussion Panel for CEPS Graduate Student Research Day!
September 10, 2020

We welcome new Undergraduate Researchers Cassie, Fiona, Katrina, Krish, Laura, Lindsey, Megan, Mirna, and Taylor, and new Graduate Researchers Lina and Siobhan! Wishing everyone a productive Fall Semester.
June 18, 2020

A big congratulations to Leanne for being awarded an NSERC Discovery Grant! It was a great year for our Department and the University: read the official news release here.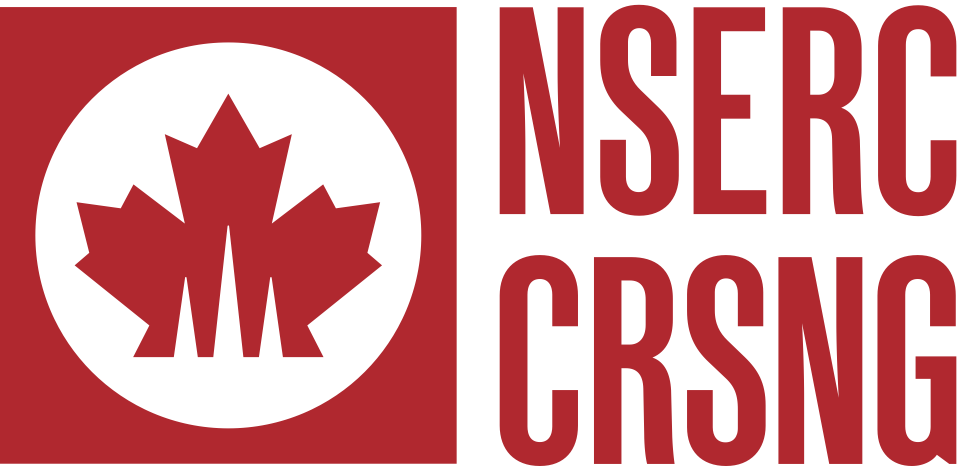 June 1, 2020

Dr. Rachelle Choueiri joins the group as a Postdoctoral Fellow!
May 4, 2020

Welcome to our newest Undergraduate Researchers, Siobhan Liu and Chelsea D'Cruz!
April 17, 2020

Leanne is featured in the University's Earth Day 2020 Newsletter, check it out here.
March 10, 2020

Leanne visits the Department of Chemistry at Waterloo and gives an invited theory seminar. A big thank you to her faculty hosts Prof. P-N Roy and Prof. Marcel Nooijen! Great discussions were had all around with computational and experimental researchers.
March 4, 2020

It only happens every six years—CSTCC 2020 and WATOC 2020 are back-to-back this summer in beautiful British Columbia. Check out the just-released Invited Speaker Roster for CSTCC, where you will find superstars like Alán Aspuru-Guzik and Erin Johnson along with young(er) researchers at the start of their careers (including Leanne herself).
October 30, 2019

Our manuscript on elucidating the double layer charging effects for Au-catalyzed CO2 reduction has just been accepted for publication in Nature Communications! Congratulations to all involved!
October 29, 2019

It's Recruitment Season at the (GWC)2! Here Leanne is engaged in discussion with the University of Waterloo's Prof. Klinkova.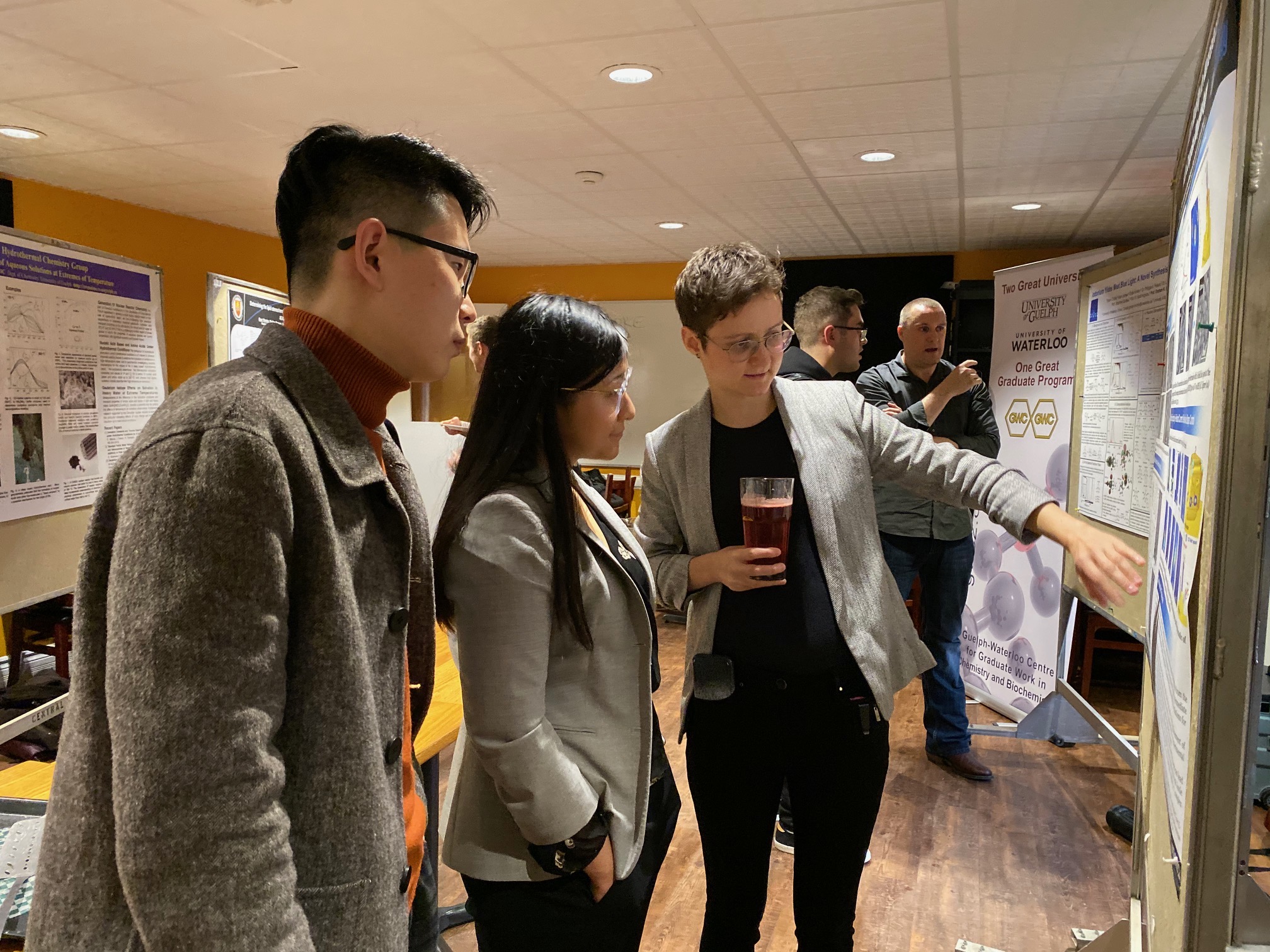 October 11, 2019

Leanne gives an invited talk to the Yoo Group at the University of Seoul in South Korea. A big thank you to Jong Suk for hosting the visit!
October 8, 2019

Leanne visits the Multiscale Design Lab at the Korea Advanced Institute of Science and Technology and gives an invited talk. Thanks to Dr. Stefan Ringe and Prof. Hyungjun Kim for being fantastic hosts!
August 22, 2019

Leanne gives an invited talk at Lawrence Livermore National Laboratory in Livermore, California. Many thanks to the Quantum Simulations Group for the stimulating discussions!
August 19, 2019

Leanne reconnects with a former colleague from graduate school! She gives an invited talk to the Materials Discovery Team on her visit to the Toyota Research Institute in Los Altos, California.